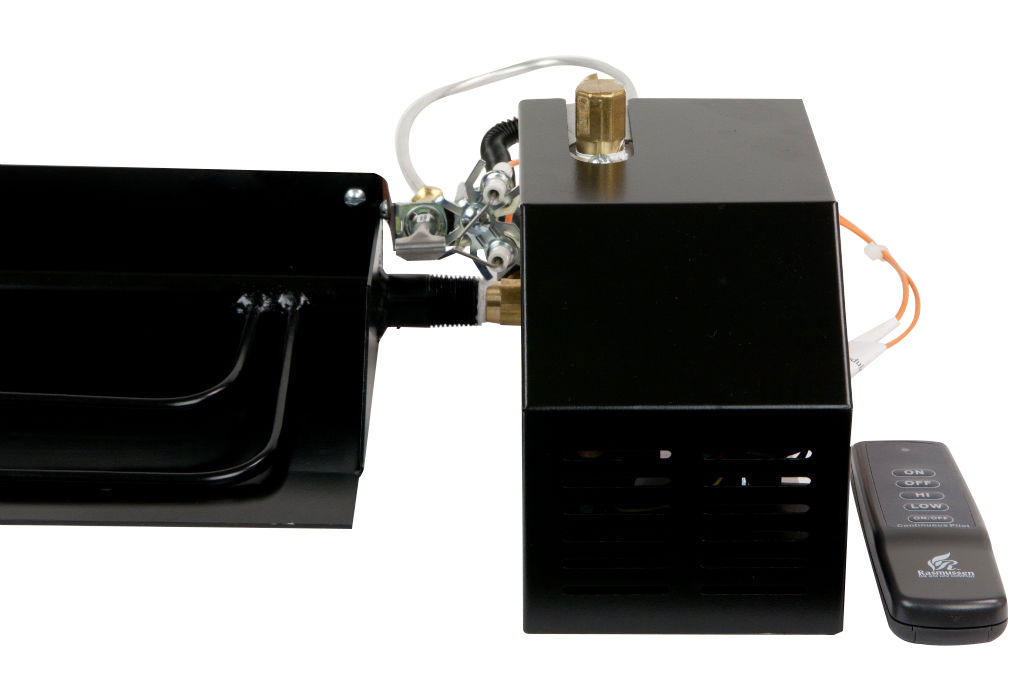 3. Outside, but adjacent to, the firebox
The components installed outside of the firebox in a "vault" (minimum 12" x 12" x 12" ) with gas and electricity.
A) RL150 – 120v and/or battery powered. For 30" and smaller set sizes. ON, OFF and Flame Height controlled by hand-held remote transmitter (included). Battery powered or 120v with accessory [STEV-AC]. Can be interfaced with home automation system or wall switch (loses flame height adjustment), but not with power vent. Note: Same components as EIS-RS150 except with 72-inch igniter leads and pilot tube.
B) 120V AC Powered. Versions for all sizes. ON/OFF control only. Can be interfaced with remote control, home automation system, power vent and/or wall switch. No gas modulation control – requires manual valve at burner to control flame height (such as V17, V1, or V2, or one of sufficient gas capacity). 120v stepped down to 24v with included transformer.